I guess everyone as a kid dreams about owning a treehouse in the garden. It may be time to make our dreams a reality and relax literally dipped between leaves and branch. Better than a camping, more avventurous than a trip on the road and more charming than a resort in faraway paradise: a treehouse hotel is the way.
Whether the thought of a hidden and secret refuge among the foliage of the trees make us come back to our childhood or just because all of us sometimes need to walk away from the city traffic and dive into nature to find ourselves, treehouse hotels are a green and alternative solution allowing us to rediscover the essence of a life in harmony with nature.
Here there are our suggestions about some of the best treehouse hotels worldwide, from the more basic and essential for the hardliners of zero impact living to the super luxury resorts for those who still loving nature can't swear off the 5 stars comfort.
1.  Golden Triangle, Thailand
Accommodations in Four Seasons Tented Camp Golden Triangle are part of an all-inclusive package designed for active adults and teens. The package includes round-trip airport transfer, meals, house wines and spirits, elephant trekking and a spa treatment (including Thai massages, of course).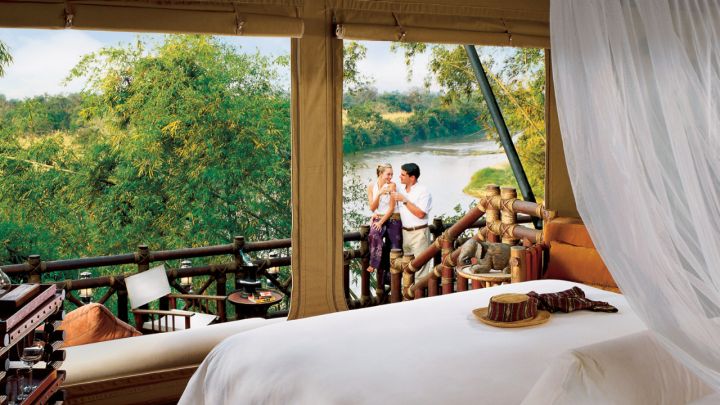 2. Japamala Resort, Malaysia
Treetop chalets, jungle luxe sarang and seacliff chalets are all built around nature to respect and preserve the inherent beauty of this destination. Great care has been taken to minimize any environmental impact (no rocks were moved, no trees were cut down). Designed and built around the resort's natural landscape, each rooms is therefore unique in layout.
JapaMala's philosophy of preserving nature in every sense of the word has inspired this very concept of their 'rustic-luxe' design. Simple elegance that balances comfort and convenience, while many of the Sarangs have private plunge pools and wooden sun decks, all are air-conditioned, equipped with WIFI access, iPod docks, DVD player and cable TV, full mini bars and Espresso machines.
3. Finca Bellavista, Costa Rica
Finca Bellavista is a sustainable treehouse community and absolutely not a full-service resort or all-inclusive hotel. Finca Bellavista is a rustic retreat off the beaten path where guests can explore the natural wonders of the rainforest and enjoy a simpler life.
4. Londolozi Tree Camp, South Africa
Londolozi is situated on the Sand River in the Greater Limpopo Transfrontier Park, a vast and growing area, currently covering 6 million acres and incorporating the famous Kruger National Park. This rich wonderland assures exceptional game drives and a true wilderness experience.
 Elegance and simplicity are the hallmarks of the Tree Camp sanctuaries.
5. The Lodge, Scotland
The Lodge on Loch Goil is a five stars boutique hotel built in 1864 in Argyll, Scotland. Situated right on the shores of Loch Goil, the enchanting Tree House offers stunning views of the surrounding hills and the water and it's often booked for wedding celebrations and private dining.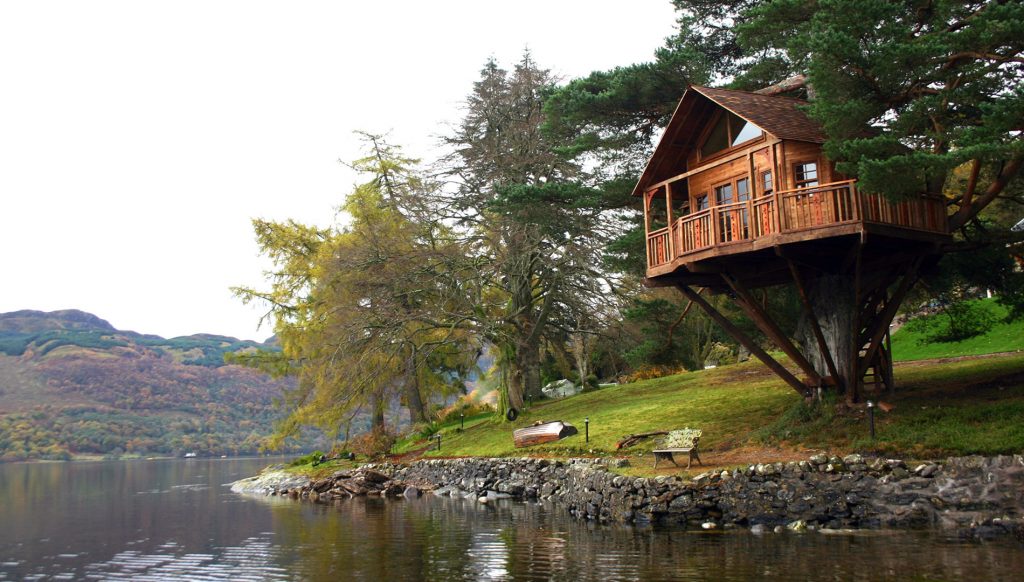 6. Loisaba, Kenya
Loisaba is not just a holiday destination of peerless beauty and infinite variety; it is a practical project in sustainable land-use. All profits generated by tourism activities at Loisaba are dedicated to conservation of the 56,000-acre private wilderness area, in addition to supporting community orientated health, education and enterprise programmes outside its boundaries with the neighbouring Samburu and Laikipiak Maasai tribes.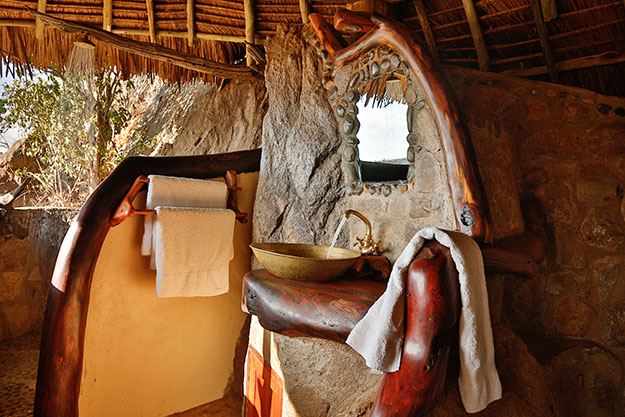 7. Green Village, Bali
This community of eco friendly mega-mansion sprung up after a local school was built entirely out of  bamboo and other green materials.
Immerse yourself in the beautiful serenity of nature while enjoying comfort and luxury. Each home is surrounded by lush green forest and serenaded by the flowing river.
Childhood dreams have never looked so incredible! 😉
(Visited 17 times, 1 visits today)
ABOUT ME
Welcome! I'm Irene 🙂
I went vegan few years ago and it was one of the best decision I've ever made!
Join me to follow my vegan lifestyle!
GET HERE YOUR DISCOUNT!
March 21, 2019
January 3, 2019
January 21, 2017
Whoops, you're not connected to Mailchimp. You need to enter a valid Mailchimp API key.